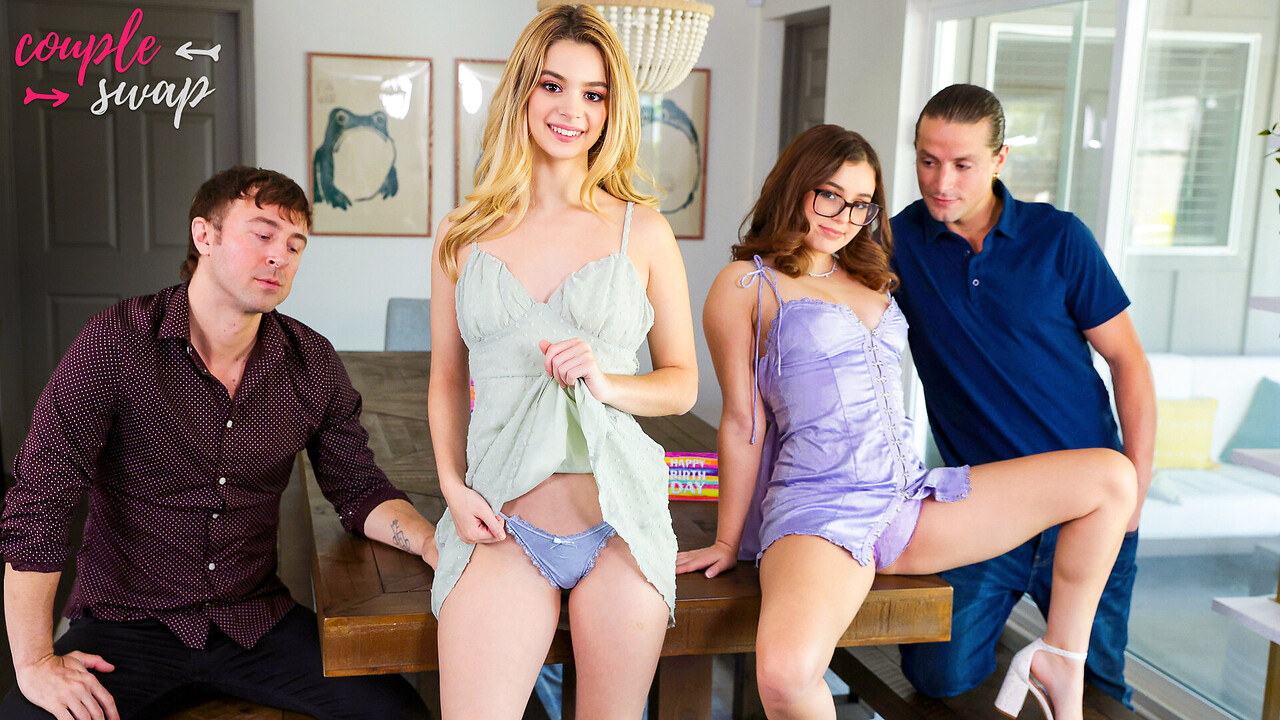 featuring Chad Alva, Jay Romero, Leana Lovings and Molly Little.
Added On:
Jan 15, 2023
Description:
Jay Romero has invited Molly Little and Chad Alva over for a birthday party for Leana Lovings. Leana blows out the candles and makes a wish, but won't say what she's wished for because it won't come true. Molly hands Leana her gift, which turns out to be a vibrator.
Leana claims that this plays into her birthday wish, which is to sleep with Molly. Jay begins to question Leana further about her desire to sleep with Molly, but Chad seems cool with it and Molly is DTF. When Leana plaintively says that it's her birthday wish to eat Molly's pussy while the boys watch, Jay agrees.
Coming together, the two girls exchange soft kisses that gradually grow hungrier and more urgent. Their hands are in motion as they get to know one another's bodies. Eventually Leana and Molly relocate to the couch, where Molly takes her time using her tongue, lips, and the new toy to rock Leana's world.
The only thing better than some girl on girl action is a hot couple swap foursome. Chad takes on Leana's twat as she lays on her back, while Molly enjoys Jay's hardon in doggy. The girls each suck their juices from the shaft, then get to their feet to change things up as the guys take a seat on the couch.
Mounting Jay in reverse cowgirl, Molly sinks down while throwing her head back in delight. Leana goes for it in cowgirl on Chad's fuck stick. The reversed positions let Molly enjoy having her small tits sucked by Leana for even more pleasure.
The girls swap partners so that Leana is on her knees with Jay with Molly is on her back with Chad. Making out as they get fucked, Leana and Molly both smother their moans by eating each other's mouths. The boys can't hold back; Jay pulls out to blow his load on Leana's ass while Chad nuts on Molly's stomach, leaving them both with sticky treats to enjoy.